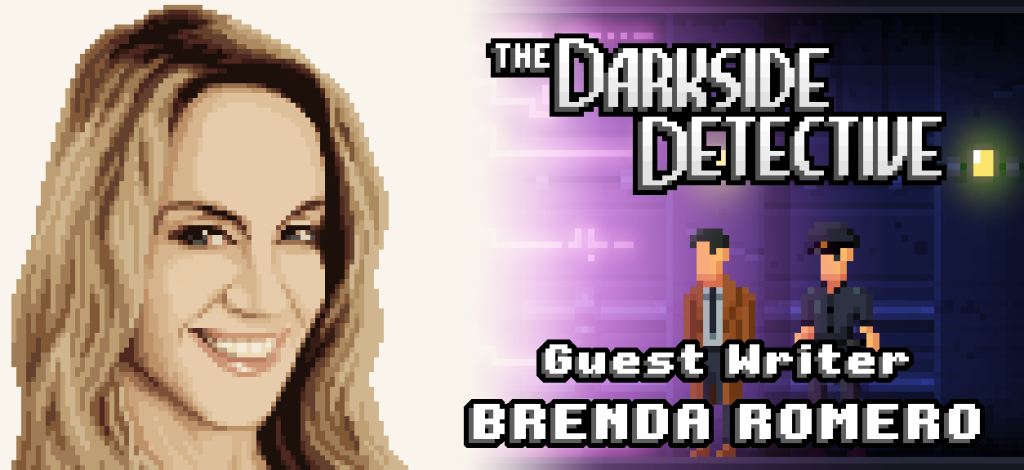 We're delighted to announce that Brenda Romero has signed on to guest write a case for our first season of The Darkside Detective.
Brenda is a world famous game designer, known for her work on the Wizardry RPG series and the acclaimed Train, among many other titles. She is Program Director at the University of California at Santa Cruz and CEO and Co-Founder of the games studio Loot Drop, which she runs with her husband John Romero. She was recently the recipient of the Ambassador Award at the Game Developers Choice Awards.
Brenda has been a long time supporter of The Darkside Detective, and it is a huge honour for us to have her come on board and write an adventure for Dooley and McQueen.
The Darkside Detective, Season 1: Deadbeats in Downtown, will be released on Steam later this year. The season will be a bundled package if 5 cases. Watch this space or follow us on social media for further updates.
Facebook: www.facebook.com/darksidedetective
Twitter: @ds_detective